BIO HEALING THERAPY
Balance
 

from

 

Within
Ancient Energy Medicine Delivered with Cutting-Edge Technology
The Harmonic Egg® is a resonant chamber that delivers a bio energy therapy that restores the body's balance and promotes healing. It utilizes the energy found within the body to allow cells to reset and re-balance and encourage natural healing. This innovative technology gives wellness practitioners a tool to provide energy therapy for their clients to repair, de-stress and relax the body.
The egg-shaped resonant chamber was created to focus the energy of sound, light and color as a restorative bio healing therapy. This environment provides a consistent, repeatable experience promoting a sense of internal balance and well-being.
Features of the Egg
The Harmonic Egg's design combines ancient wisdom with cutting-edge technology. Built to incorporate both sacred geometry into its dodecagon outer shape and acoustic science into its smooth inner shell, the Harmonic Egg® is a peaceful and often euphoric experience. Some clients find relief after just a few sessions, while others find its healing properties valuable enough to opt for continued regular visits.
An important aspect of the energy therapy provided by the Harmonic Egg® is the proprietary music specially selected to provide optimal resonance. Acoustic sounds of piano, drums, flute and other instruments combine to create inner balance.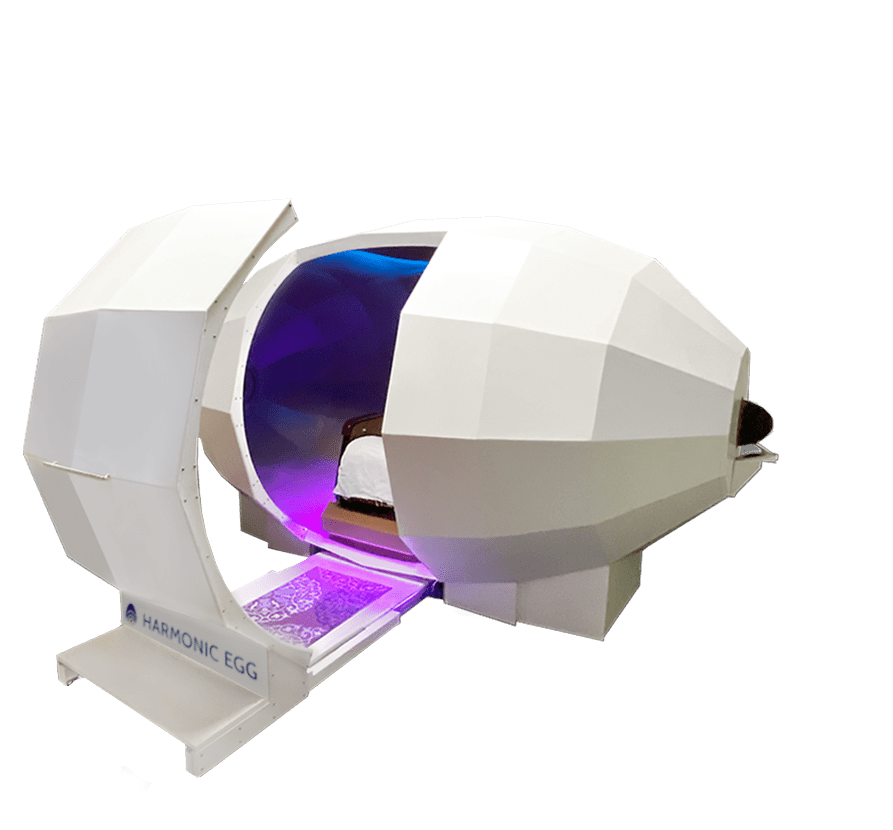 Interview with Harmonic Egg® founder, Gail Lynn
Meet Donna Bringenberg
At the age of 9, one of the most profound moments was finding my voice in the woods, toning sounds that would tune me in to my higher self. Of course, I didn't have those words for it at that time but looking back I can see that clear connection with light, sound and wholeness.
Walking home from grade school brought me through a small, forested area where I'd go to a patch of soft pine needles beneath the trees with the sun light streaming forth. It was in that place of peace where I first let my voice spontaneously ring out in a single toned sound. It was the earliest time I can recall where the combination of sound and light brought me to a place of heavenly bliss.
I've spent over 4 decades in Mount Shasta assisting women in childbirth as a traditional midwife, doula and birth assistant. My life here has also brought opportunities to work with children with emotional disturbances, autism, and early childhood developmental needs. Having graduated from nursing school in the 70's, my propensity to be helpful and curious continued on as I began to learn more about humankind.
Throughout my life I've put an emphasis on compassion. Especially now as I enter the "wisdom years" I see what loving kindness can do in the world. Having trained in several holistic energy modalities, I easily engage with others in conversation about health and wellness and just about anything else they want to talk about. I maintain a daily routine of prayer and meditation to stay connected with my inner guidance and the world at large.  

The evolution of this life has brought the Harmonic Egg® to Mt. Shasta. My first experience in the "egg" was akin to a reset of my nervous system. This transformational experience made me realize that this path of non-invasive vibrational healing could help so many others. I am passionate to offer this to all those who want and need to bring regeneration, rejuvenation, and wholeness into their lives. I am offering Harmonic Egg® sessions to those who seek optimal health, including special needs children and their families, for whom I have developed such a love.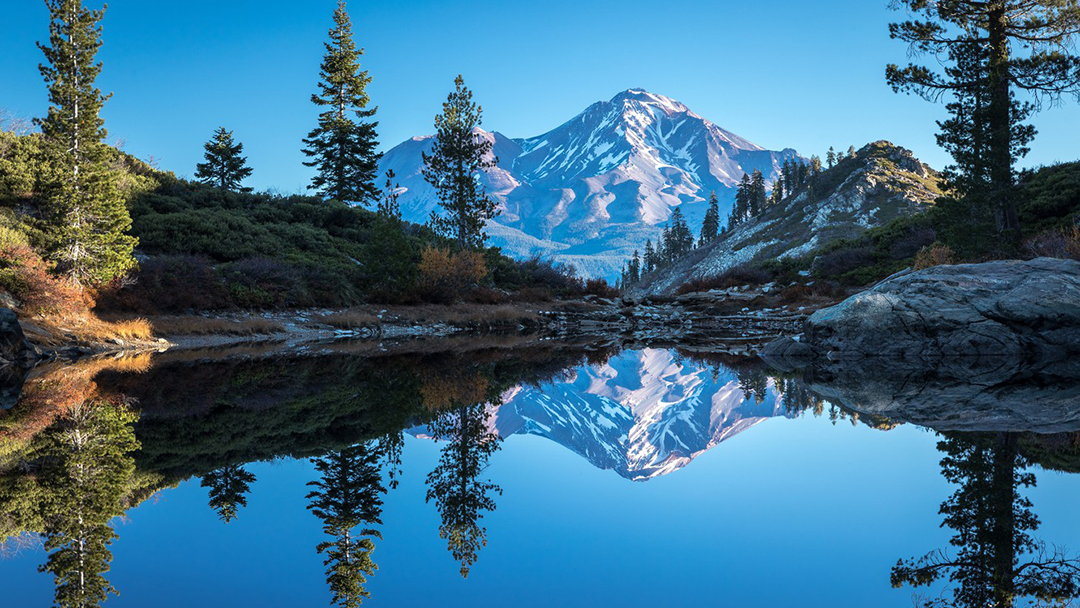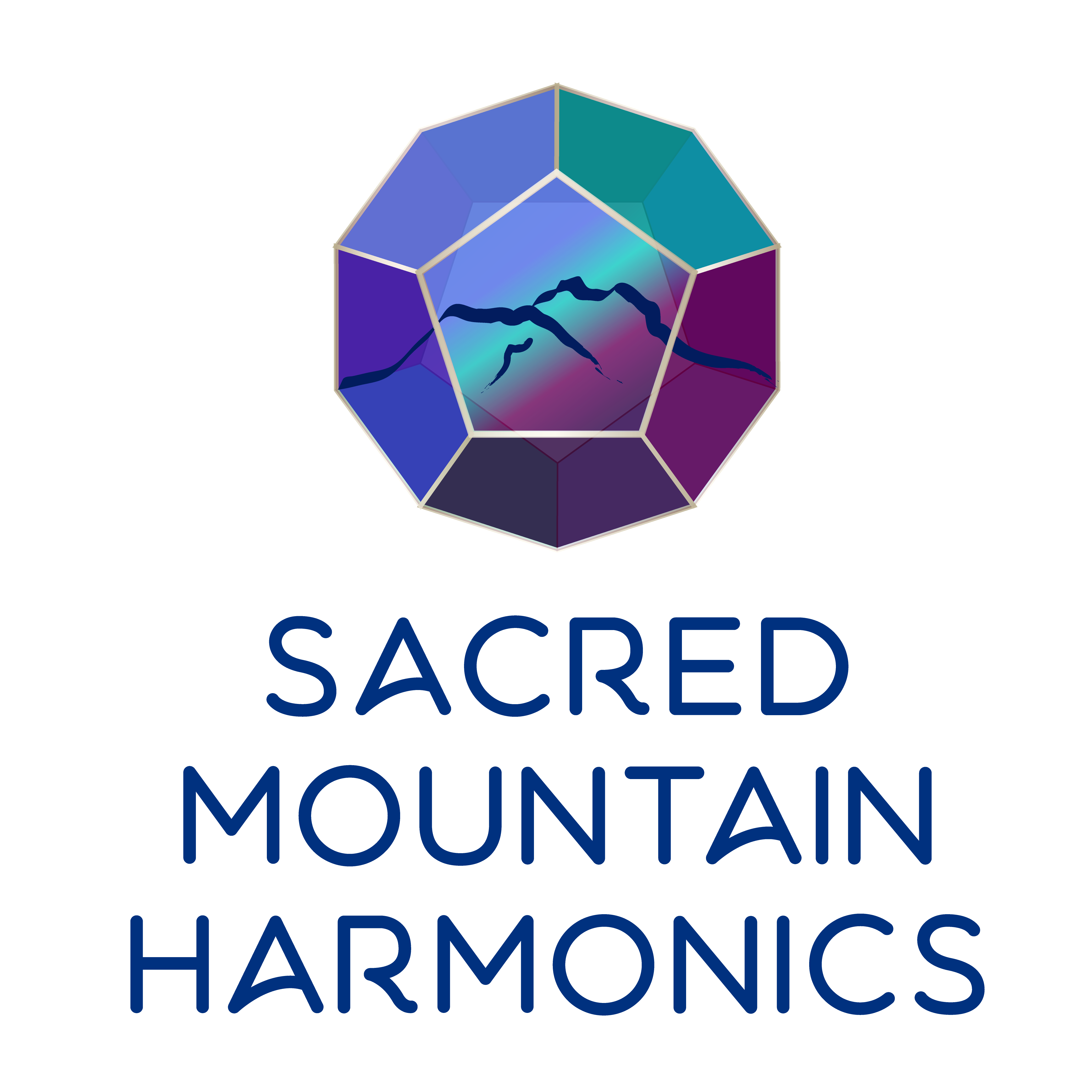 Welcome to Sacred Mountain Harmonics!
At the foot of Mount Shasta in Northern California, Donna hosts you at her new CENTER, Sacred Mountain Harmonics, which is in walking distance to accommodations and downtown Mt Shasta. 
The "nest", as Donna likes to refer to it, is spacious and cozy. There is a library of books one might like to browse and check out for ongoing information about metaphysics, color and light therapy and several copies of Gail Lynn's book, Unlocking the Ancient Secrets to Healing. Music that is played inside the Harmonic Egg® can be purchased to play at home to increase the affect of healing on the body.
If you are coming from a distance and plan on staying in Mt. Shasta for 2 weeks or more, having 3 sessions in the Egg would be ideal to reinforce the effects that sound and light therapy provides the body, mind, and spirit.
Donna is a long time resident of Mount Shasta and may be able to answer questions you have about your stay in the area. Feel free to contact her by email when you book an appointment.